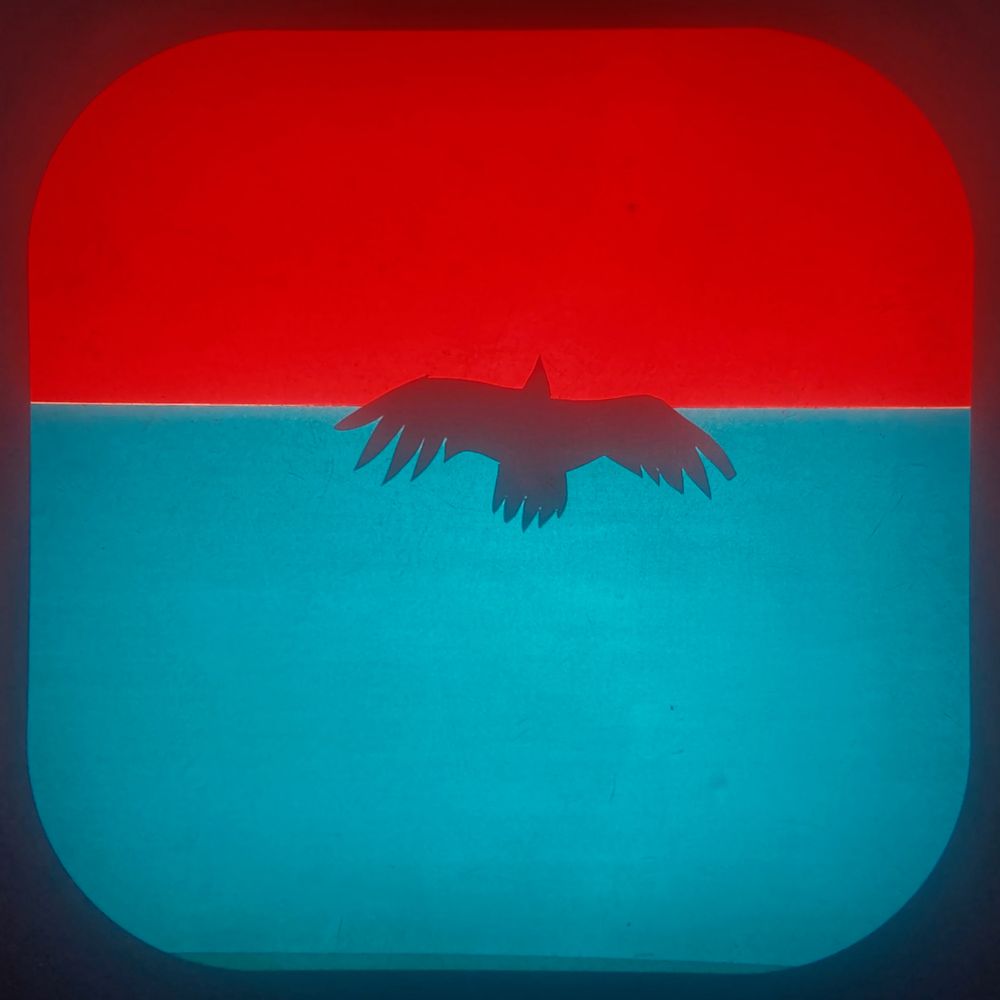 New La Palma EP "Red-Tailed River" out now
La Palma's new 3-track EP, "Red-Tailed River," was released to all major streaming platforms on Friday, April 28, 2023 with Groover Obsessions. Music videos for the 3 songs, created by the band using stop-motion animation and an old overhead projector, also went live on the same date.
For the new La Palma EP, "Red-tailed River," we looked toward the natural world for creative influence. The first track, "Hawks in the Sky," sung by Chris Walker, takes inspiration from bird watching outside his home in San Francisco. "Rock Creek," a track sung by Tim Gibbon, imagines absorbing patience and solace from the river behind his house in Washington DC. The tracks blend seamlessly from one to the next, and "Feather Sticks" wraps up the EP with a sun-soaked instrumental postlude.
La Palma is a musical duo of Chris Walker and Tim Gibbon, based out of San Francisco and Washington DC, respectively. Working between two cities, La Palma's music is created correspondence-style, passing recordings back and forth to build textured compositions that glean from everyday sounds and experiences, steeped in dreamy psych-pop and indie folk. 
 La Palma released their self-titled debut album in April 2019 to streaming and vinyl, with kaleidoscope-like layers of melody, rhythm, and found sounds giving the record an immersive sound. La Palma followed up in December 2019 by releasing a single titled "Swept Away / Holiday," presenting a complex, self-contained psychic ecosystem. La Palma released the singles "Ohio," "Infinite Bounce," and "Sábado" in 2020, In anticipation of their second full length album, "Moonflower," released April 2021. The following year, La Palma released "Sangue Latino," their cover of the anthemic song by the Brazilian group Secos & Molhados.
La Palma formed in 2019, but the two multi-instrumentalist / vocalists originally met years prior in DC's music scene, while playing with the bands Kittyhawk and Let's French.
0:00/2:24

0:00/4:45

0:00/2:27
"Lush and vibrant kaleidoscope of music"
-The Other Side
"Deeply nuanced psych meets the brilliant rays of surf rock."
-Divide and Conquer
"Walker and Gibbon take years of songwriting experience between themselves and an eclectic grab bag of sonic delights to create an album rich in melody and experimentation."
-Complex Distractions
 "Infinitely refreshing melodic fusions with a unique brands of concordant alchemy."
-A & R Factory
 "A dream-like, uplifting and sunny universe that you want to indulge in. Highly recommended!"
-YMX Music